Clarins – international competition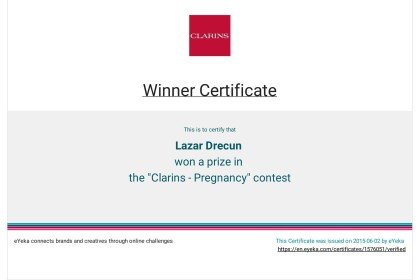 We are proud to announce that "Videography Lazare Drecun" won first prize at the international competition for web and television commercials. Trust us pointed Company "CLARINS", one of the world's largest manufacturer of cosmetics.
Novi Sad has a lot to offer the world !!!
We would be grateful if you would share this good news with your friends!
What you can read next